Sometimes it's mind-boggling to me how many ways you can visit Japan cheaply. If you're creative and determined enough, you can travel to and around Japan for as much as it would cost you to spend one night in a Tokyo hotel. And a lot of the time you don't even have to forge your own way; there are tons of groups that are dying to help you get to and stay in Japan.
If you're looking to live and work in Japan on the cheap, then the answer to your prayers just might be a weird, canine-sounding acronym: WWOOF.
WWOOF
WWOOF, or the World Wide Opportunities on Organic Farms, is an international exchange program for organic farmers. Volunteers travel all over the world to work on organic farms in exchange for room and board. The idea is that these volunteers get to learn more about organic farming, and the organic farmers get cheap labor. (And who doesn't love cheap labor?)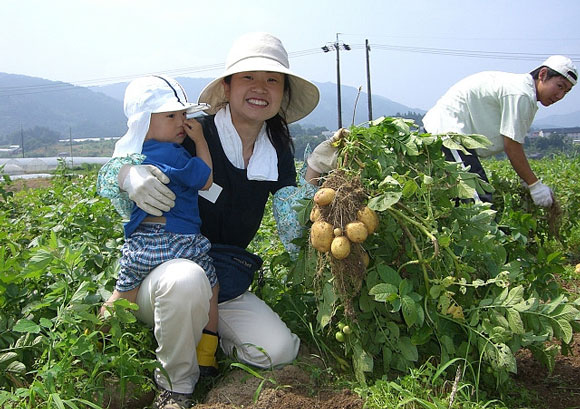 Volunteers have to register as WWOOF before they begin their journey. The volunteers are given a list of potential hosts that changes every couple of weeks or so, and choose the one that's best suited for them.
If you're in a place in your life where you can afford to be away from home for a few months – say, if you're just out of school or in between jobs – then WWOOF can be like a working vacation.
What You Do
Be warned: this program isn't for the faint of heart. You should probably, y'know, actually have some interest in farming, and be ready to work, and work a lot. Farming means a lot of manual labor, which isn't for everyone. Six-day workweeks aren't unheard of.
But you also get to choose what kind of work you'll be doing. Like I said earlier, you're given a list of hosts to choose from, and each host probably offers something different. You could be working harvesting rice, on a dairy farm or, as the video below shows, an apple orchard:
It might not be the beautiful, picturesque vision of agriculture that you see in photo essays, but it's still a unique experience.
And how long do you stay with your program? Again, it depends. As far as I can tell, how long you stay is really up to you and your hosts.
WWOOF in Japan
I think that WWOOF affords you a great opportunity in Japan in particular. Lots of people envision Japan as a hyper-modern metropolis with huge, futuristic buildings; but there's so much more to Japan than the big cities. WWOOF lets you bypass the beaten trail and dive straight into a part of Japan that's unusual for outsiders to see.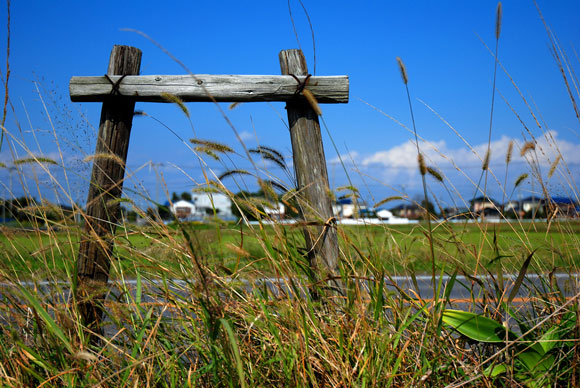 And if you're looking to learn Japanese, then WWOOF is a no-brainer. If you want to talk about immersion, then you can't do a whole lot better than getting plopped down in the middle of the Japanese countryside with few other foreigners around.
Obviously, those who worship at the altar of organic food on a daily basis will especially appreciate WWOOFing in Japan; after all, Japan was home to farmer, Masanobu Fukuoka1, and don't have many of the massive farms that environmentalists despise.
Getting Involved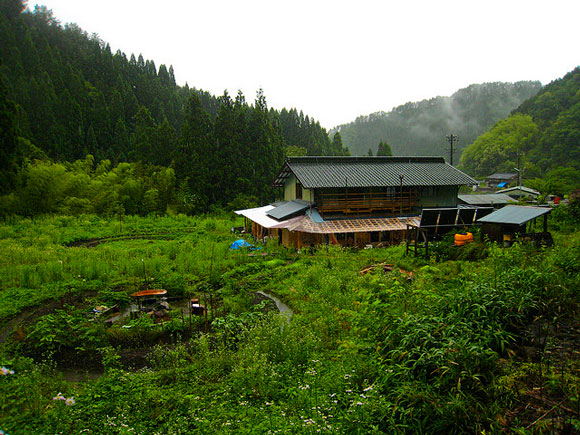 You should probably do more research into the program, as it's a serious commitment, but if you're interested in rolling up your sleeves and working hard in Japan, then check out WWOOF Japan's site for application information. WWOOF seems like a once-in-a-lifetime kind of experience, so if this sounds like something that you'd like to do, go for it!
A Japanese farmer and philosopher who created farming methods known as "Natural Farming" or "Do-Nothing Farming" which are similar to farming methods of indigenous cultures. ↩